Vector outline graphics
Vector graphics (also called outline graphics, geometric modeling or object-oriented graphics) is the use of geometrical "primitives" such as points, lines, curves, and polygons, which are all based upon mathematical equations to represent images in computer graphics. It is used in contrast to the term raster graphics, which is the representation of images as a collection of pixels.

Typical "primitive" objects
In geometry, a "primitive" is the simplest of default geometrical figures or shapes. More complex figures are built up by combining primitives. When working with vector graphics, you use the following primitives:



Lines and Curves


The most simple breakdown of vector graphics is to describe them as a series of "lines and curves" connected by points (or "nodes") which, when viewed as a whole, look like a specific shape (a logo, a character of text, an illustration, etc).



Polygons

In geometry a polygon is a plane figure that is bounded by a closed path or circuit, composed of a finite sequence of straight line segments (i.e., by a closed polygonal chain). These segments are called its edges or sides, and the points where two edges meet are the polygon's vertices or corners. The interior of the polygon is called its body. A polygon is a 2-dimensional example of the more general polytope in any number of dimensions. In the computer graphics (image generation) field, the term polygon has taken on a slightly altered meaning, more related to the way the shape is stored and manipulated within the computer.



Circles and Ellipses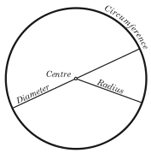 In Euclidean geometry, a circle is the set of all points in a plane at a fixed distance, called the radius, from a given point, the centre. Circles are simple closed curves which divide the plane into an interior and exterior. The circumference of a circle means the length of the circle, and the interior of the circle is called a disk. An arc is any continuous portion of a circle. A circle is a special ellipse in which the two foci coincide (i.e., are the same point). Circles are conic sections attained when a right circular cone is intersected with a plane perpendicular to the axis of the cone.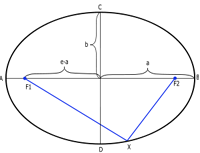 In mathematics, an ellipse (from the Greek for absence) is the locus of points on a plane where the sum of the distances from any point on the curve to two fixed points is constant. The two fixed points are called foci (plural of focus). An alternate definition would be that an ellipse is the path traced out by a point whose distance from a fixed point, called focus, maintains a constant ratio less than one with its distance from a straight line not passing through the focus, called the directrix. An ellipse is a type of conic section: if a conical surface is cut with a plane which does not intersect the cone's base, the intersection of the cone and plane is an ellipse.



Bézier Curves


In the mathematical field of numerical analysis, a Bézier curve is a parametric curve important in computer graphics. Generalizations of Bézier curves to higher dimensions are called Bézier surfaces. Bézier curves are widely used in computer graphics to model smooth curves. As the curve is completely contained in the convex hull of its control points, the points can be graphically displayed and used to manipulate the curve intuitively. Affine transformations such as translation, scaling and rotation can be applied on the curve by applying the respective transform on the control points of the curve. Quadratic and cubic Bézier curves are most common; higher degree curves are more expensive to evaluate. When more complex shapes are needed, low order Bézier curves are patched together. This is commonly referred to as a "path" in programs like Adobe Illustrator. These poly-Bézier curves can also be seen in the SVG file format. To guarantee smoothness, the control point at which two curves meet and one control point on either side must be collinear.



Text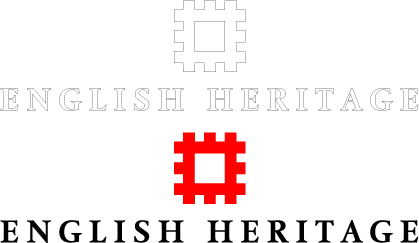 In computer fonts such as TrueType where each letter is created from Bézier curves.




This list is by no means complete. There are various types of curves (Catmull-Rom splines, NURBS etc.), which are useful in certain applications. Often, a bitmap image is considered as a primitive object. From the conceptual view, it behaves as a square or rectangle.

Why would you use Vector Graphics?
If you are working with sign plotters, geometry, CAD-based interior design, lazer displays, or computer 3D modelling then vector graphics are your only real option. In graphic design vector graphics play a hugely important role. Here are the top three reasons why Vector files are important in graphic design:

Reason 1 - Scale
Vector graphics can be scaled to virtually any size with no loss of quality. It is perfectly possible to originate a Vector artwork at A4 size and blow it up to 25m high (or as big as you want) with absolutely no loss of quality whatsoever.

Reason 2 - Style
Vector art has a very distinct "illustrative" style which better suits some design applications. It is almost essential to use vector graphics in logo design.

Reason 3 - Output
Some graphics equipment relies on Vector artwork to operate correctly. For example, plotters and vinyl cutters use Vector outlines to map the route of their pens or blades. Sign makers who use vinyl cutters are utterly dependent on Vector files and use special software to generate this type of artwork.

Outsourcing
Not to put too fine a point on it, generating good Vector art files properly can be very demanding work requiring the special skills of a well trained practitioner. While most Vector editing software provides all the tools you need for day-to-day Vectoring (such as text tools, shape tools, node editing tools etc) some jobs require more than just knowledge of the software. To ensure the best possible end result, many companies outsource their vector artwork requirements to professionals such as Absolute Graphix.

Logos are very often required in a good vector format for high quality reproduction in print and on sign makers' vinyl cutters.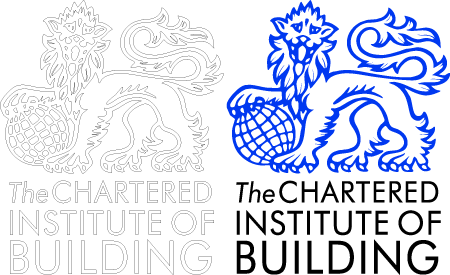 Some vector work can be extremely complex particularly illustrative work. The image below was designed from a drawing and was used for vinyl cutting at large size in a sign maker's studio.



Sometimes a logo may appear in a special font which is either difficult or impossible to purchase. In these cases a good vector artworker will be able to create quality outlines of the letters.




Tracing Bitmaps
It is a very common practice in the sign and graphics industry to "trace" a bitmap image in order to generate a vector version of an image. Tracing can be done in several ways. The most laborious and time-consuming method is to manually trace an image by hand using special software tools. Hand-made vector graphics do require some degree of skill and experience especially in the handling of curve tools, weld tools, and node editing. However all that extra work really pays off as this is often the best way to convert a bitmap image. The main alternative is to use special trace software which attempts to auto-trace the "shapes" in a bitmap image and calculate a series of vector paths based on the contrasting pixels. Software tracing works for some images but not all. Various settings and thresholds can be configured to influence the outcome of an auto-trace but generally it works best when you are tracing fairly basic images at high resolution. The crown on the left (below) has been auto-traced using software and the crown on the right has been manually hand-traced. The difference is very pronounced and obvious. The same bitmap original was used in both cases. The auto-trace took a few seconds to complete but appears untidy whereas the hand-made crown took about four hours and looks pin-sharp and near-perfect.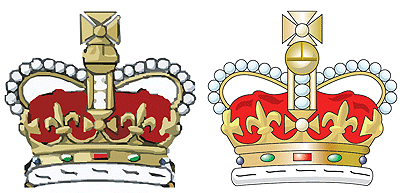 Software auto-trace vs. hand-tracing