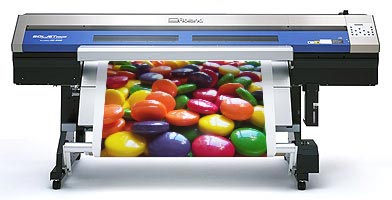 PRINTER: Roland SolJet Pro III XC-540
A stunning high quality, six-colour, high speed eco-solvent 1370mm wide format printer with contour cutting abilities. Prints onto vinyl, vehicle wrap, canvas, banners, poster paper and much more.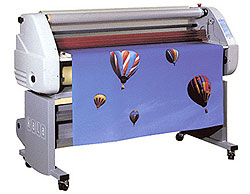 LAMINATOR: Kala Arkane 1600
An awesome European-made laminator with heated rollers for a finer finish, perfect for laminating short and long runs of printed vinyl and vehicle wrapping film.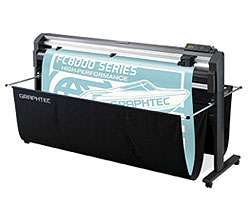 VINYL CUTTER: Graphtec FC8000-130
One of the top vinyl cutters on the market! A fantastic 1370mm wide vinyl cutter with super-accurate contour cutting for laminated/printed images and high speed output (our standard vinyl range is 1220mm wide).




COMPUTER SYSTEMS: Windows XP / Vista & Mac OS X
We operate both Mac and PC formats using most of the industry-standard Adobe software.